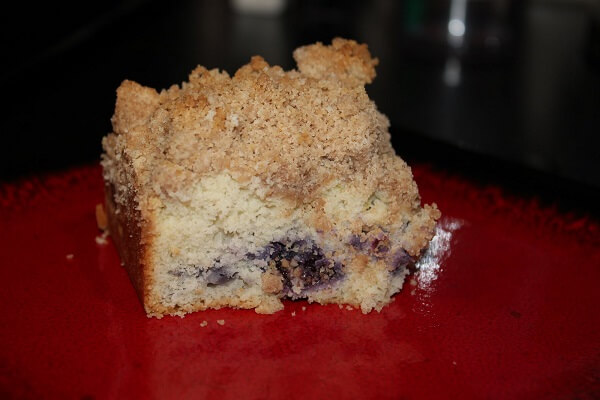 Streusel Ingredients
1/4 cup sugar
1/3 cup brown sugar, lightly packed
1 teaspoon cinnamon
1/8 teaspoon nutmeg
1/4 pound (1 stickk) butter, melted
1 1/3 cups flour
Cake Ingredients
6 tablespoons butter, at room temperature
3/4 cup sugar
2 eggs
1 teaspoon vanilla extract
1/2 teaspoon grated lemon zest
2/3 cup sour cream
1 1/4 cups flour
1 teaspoon baking powder
1/4 teaspoon baking soda
1/2 teaspoon salt
1 cup fresh blueberries
Directions
Let's start with the streusel. Combine the sugar, brown sugar, cinnamon, and nutmeg in a bowl. Stir in the melted butter and then add the flour. Mix it all up and sit aside.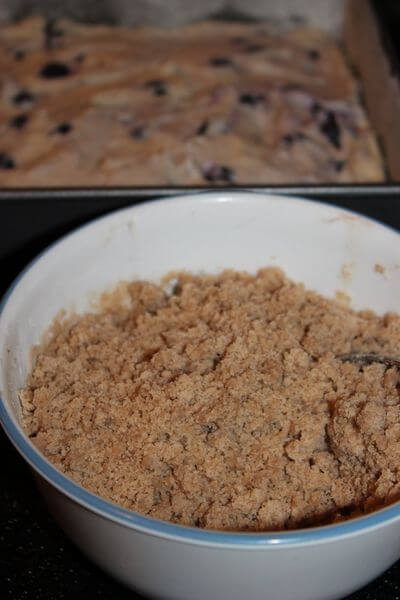 Butter and flour a 9 inch baking pan. For the cake, cream the butter and sugar in an electric mixer on med/high for 4-5 minutes. Slow the speed down and add the eggs one at a time. Now add the vanilla, lemon zest, and sour cream. Time for the dry ingredients! In a separate bowl, combine the flour, baking soda, baking powder, and salt. With the mixer on low, add the flour mixture until just combined. Fold in the blueberries. Spoon the batter into your pan.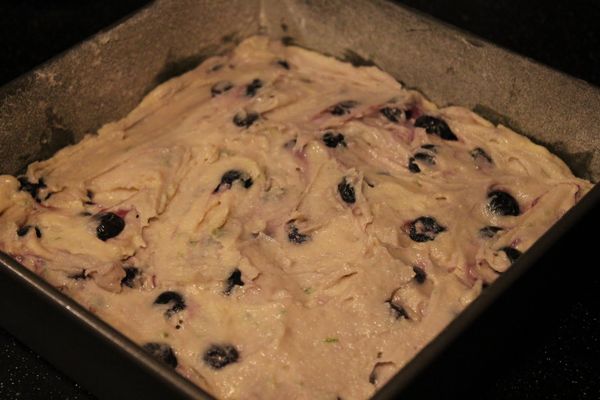 Sprinkle the streusel over the top of the cake.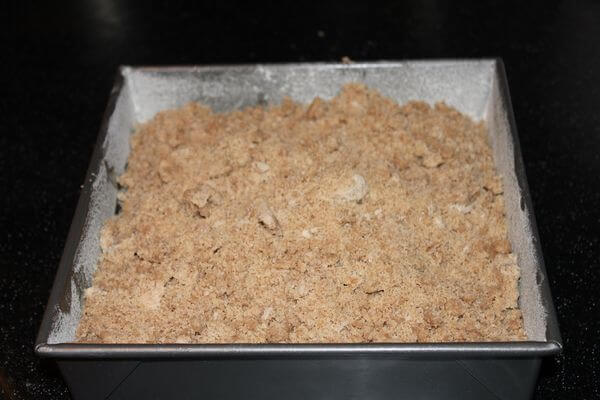 Bake at 350 for 40-50 minutes.
Serve and enjoy! What a great treat for breakfast! 🙂