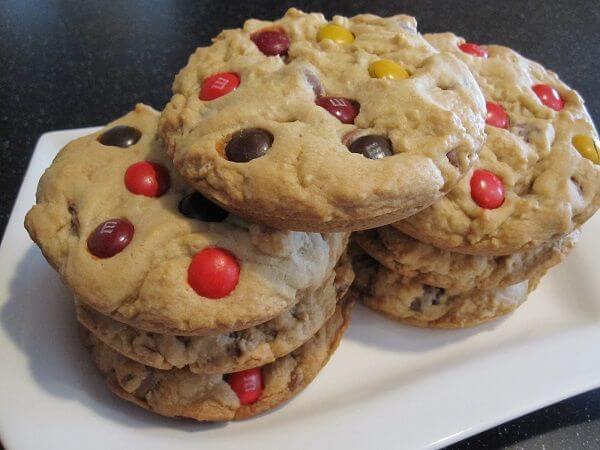 Ingredients
2 sticks softened butter
3/4 cup sugar
1 cup packed light brown sugar
2 eggs
2 tablespoons vanilla
3 3/4 cups flour
1 1/2 teaspoons baking soda
3/4 teaspoon salt
chocolate chips
M&M's
Directions
Beat the butter and sugar, then add eggs & vanilla and beat until combined. Slowly add flour, baking soda, and salt. Mix it all up. Throw in your chocolate chips (however many you want).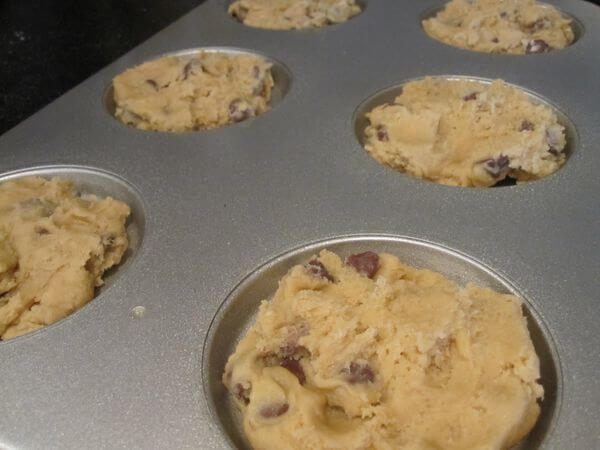 Put a scoop of cookie dough into each muffin tin, then press some M&M's on top of each cookie.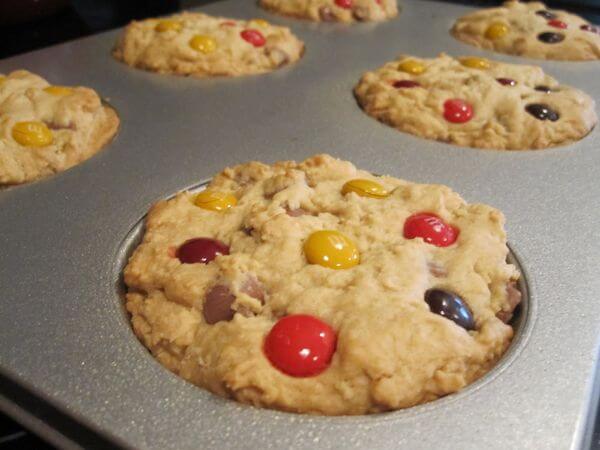 Bake at 350 for 12-14 minutes or until done.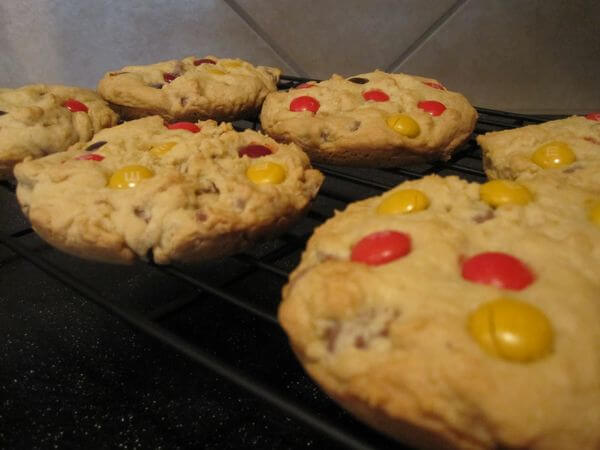 Let cool for a few minutes.
Look how HUGE these babies turned out! Perfectly round cookies. If you don't have a muffin top pan, pick one up the next time you see one! 🙂