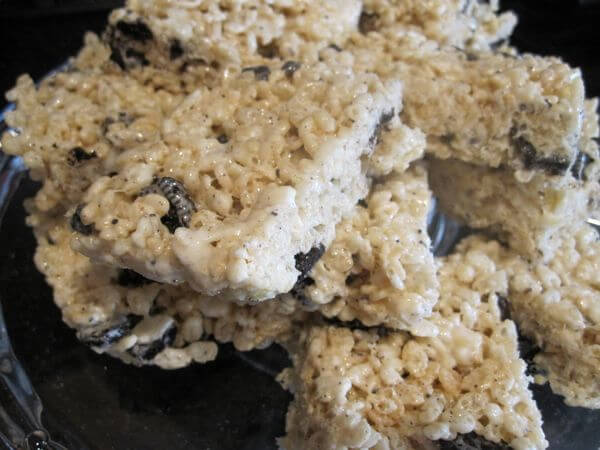 Rice Krispies are probably my favorite dessert in the universe. I *love* rice krispie treats! I'll take a rice krispie treat over a fancy smancy dessert any day.
I usually do a sprinkle of cinnamon when I make them, but this time I thought I'd try oreos. I had some oreos left over from these chocolate chip cookies, so to keep Danny and I from eating them all, I decided to make rice krispies. Why I thought this would be better for us than just eating the oreos, I have no idea. It's how I justify things.
Ingredients
Rice Krispies
Marshmallows
Oreos
Directions
So it's plain and simple. I made the Rice Krispie treat recipe off the cereal box and substituted 1 of the cups of Rice Krispies with 1 cup crushed oreos.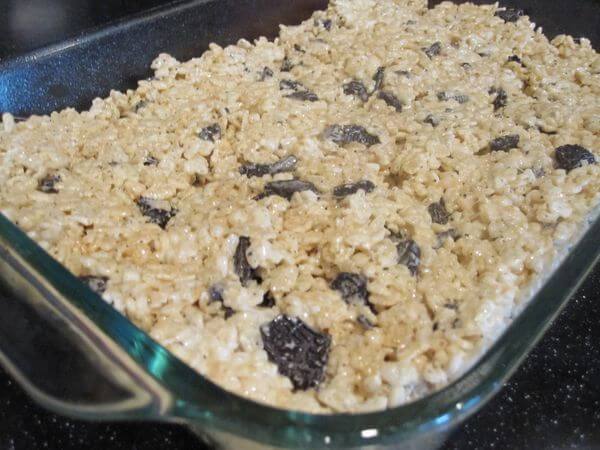 Serve and enjoy!