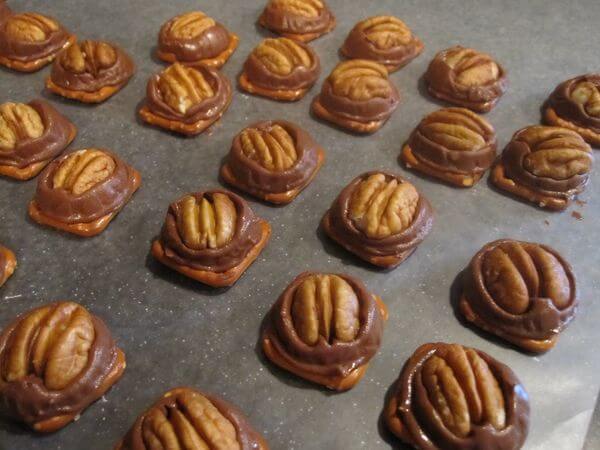 This is a super quick (and delicious) treat for the Holidays.
Preheat oven to 300 degrees. Place mini pretzles (I used the square ones since the holes are smaller) on a baking sheet. Top each pretzel with a Rolo and bake for 4 minutes.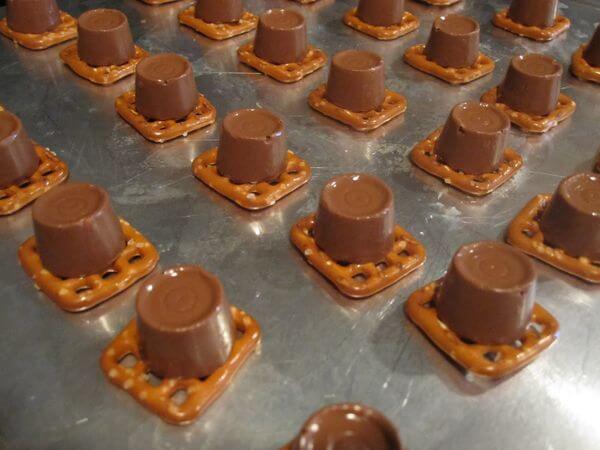 As soon as you take them out of the oven, press a pecan half down on each one and transfer to wax paper to cool.