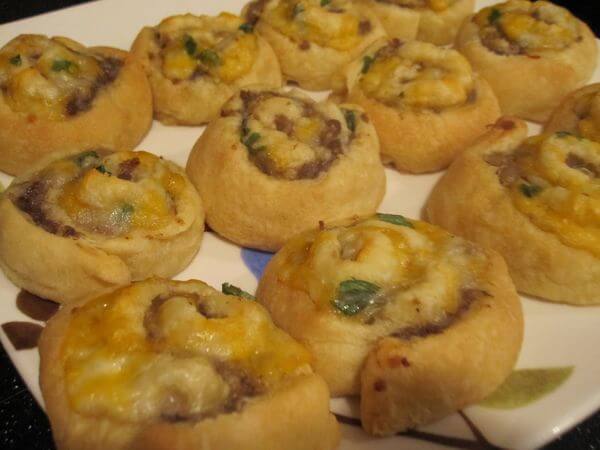 These little things are delicious! Perfect for a party or to whip up when company is coming over.
Ingredients
1/2 lb breakfast sausage
1 package croissant dough
grated cheddar cheese
chopped green onions
Directions
First, roll out the croissant dough and piece together each triangle to form a solid rectangle. Roll this out a bit to thin the dough…I'd guess it's around 11×13 or so in size…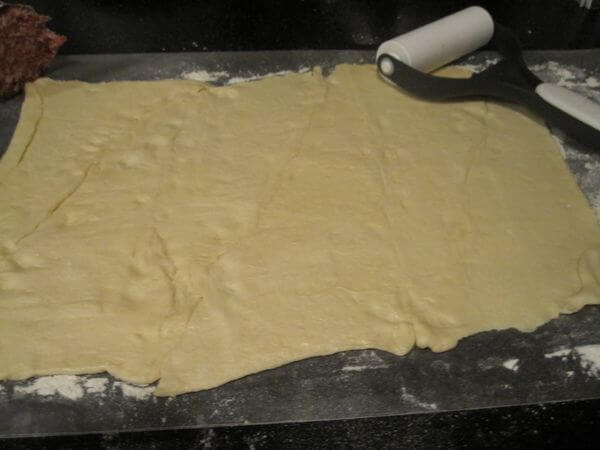 Now with your sausage (it's 1/2 of the package of the standard breakfast sausage), spread it out over the croissant dough.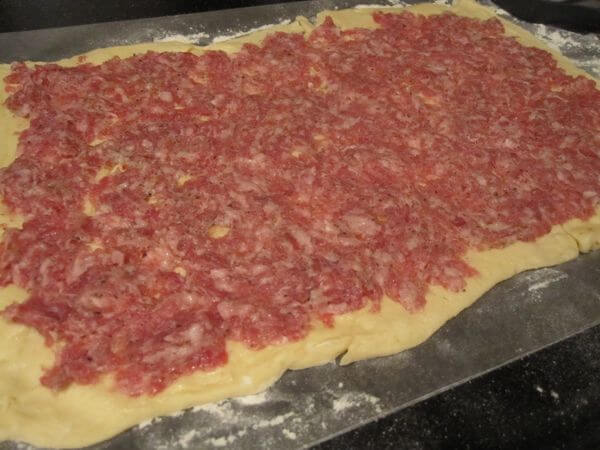 Sprinkle on a handful of grated cheese and top with chopped green onions.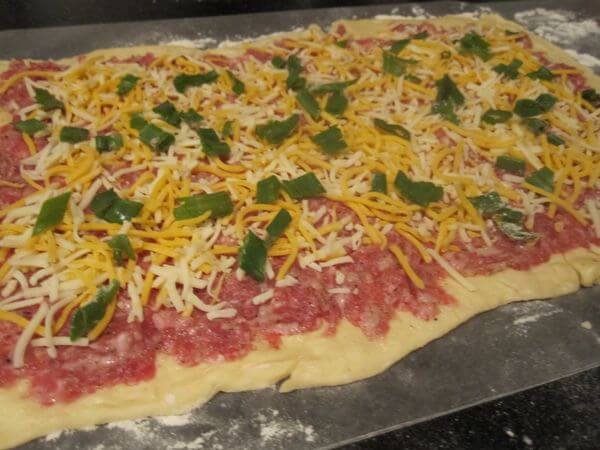 Roll your creation up like you're making cinnamon rolls (roll the longest side), and slice into about 1 inch thick pieces.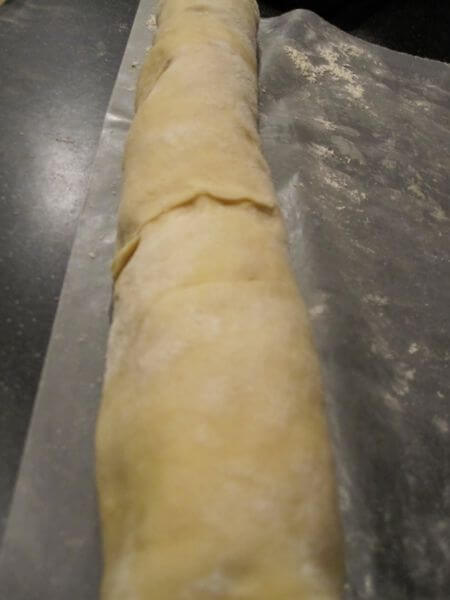 Place on a cookie sheet and bake following the directions on the croissant package.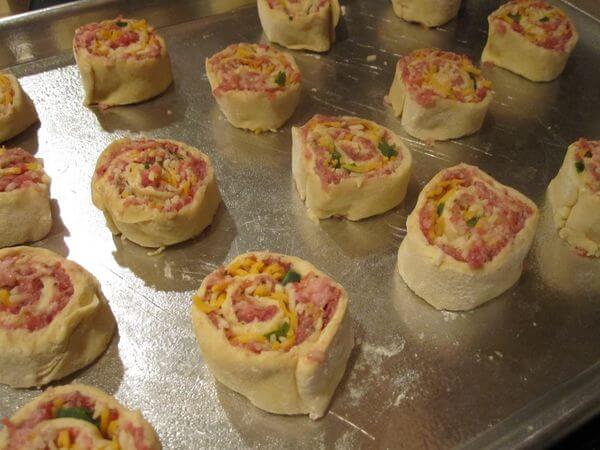 Serve and enjoy!