1 bunch Kale
1/2 chopped yellow onion
1 tablespoon olive oil
1 lemon
Directions
Heat olive oil in a large skillet and add the chopped onion. Saute a few minutes until golden brown.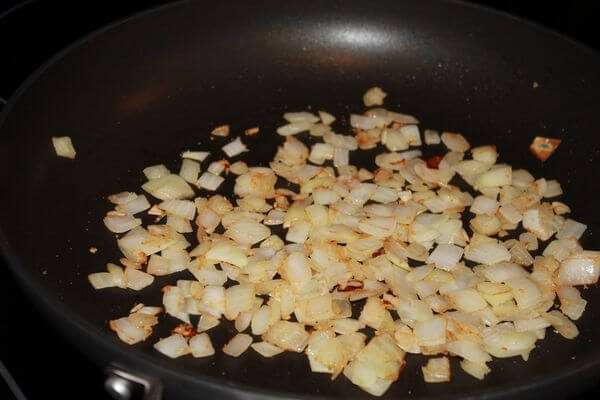 Remove the kale leaves from the stalks and add to your pan.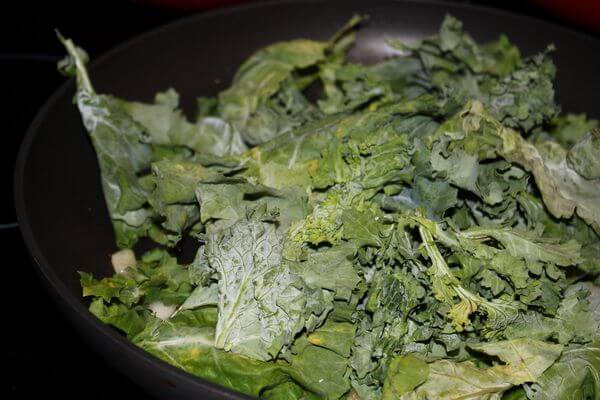 Cover and cook on medium until the kale has reduced by about half. 10 minutes or so.
Once the kale has cooked down, cut 1 lemon in half and squeeze the juice into the pan.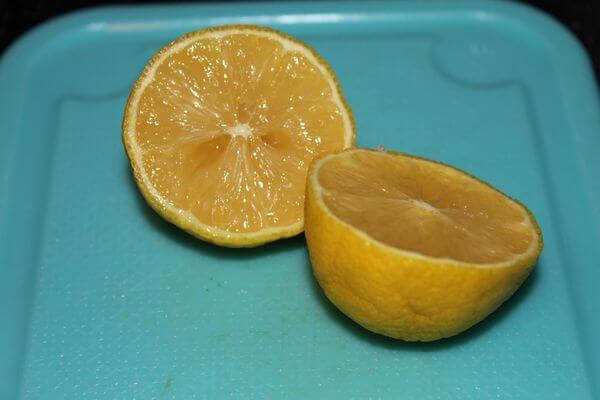 Now your kale should look like this. Dark green and a little charred. Perfection!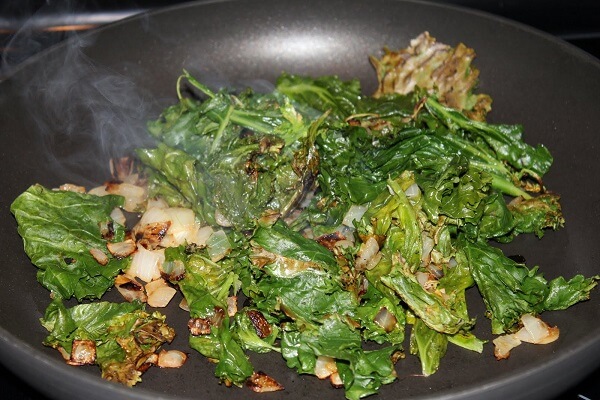 Try some for yourself this week and see what you think!