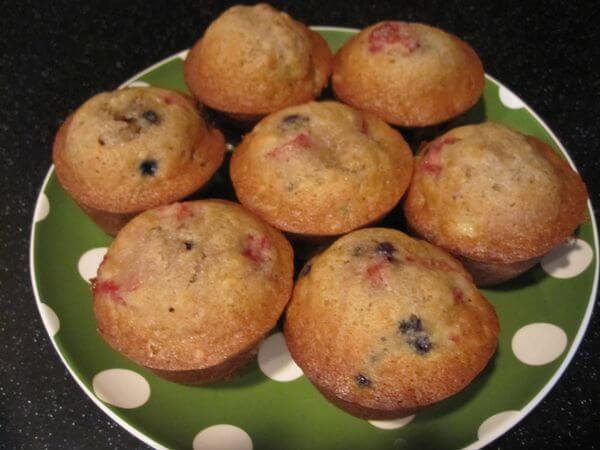 These muffins are amazing. I don't think I've ever had both strawberries and bananas together in a muffin, but I had both on hand and they were getting pretty ripe so I made these for breakfast.
Ingredients
1 cup chopped strawberries
1 cup sugar, plus 2 tablespoons
1 1/2 cups flour
Pinch ground cinnamon
1/2 teaspoon baking soda
1/4 teaspoon ground nutmeg
1 teaspoon salt
1 ripe banana, mashed
2 eggs
1/4 cup canola oil
Zest of 1 lemon
Directions
In a small bowl, mix together strawberries and 2 tablespoons sugar. Let sit a few minutes until strawberries give off their delicious juices.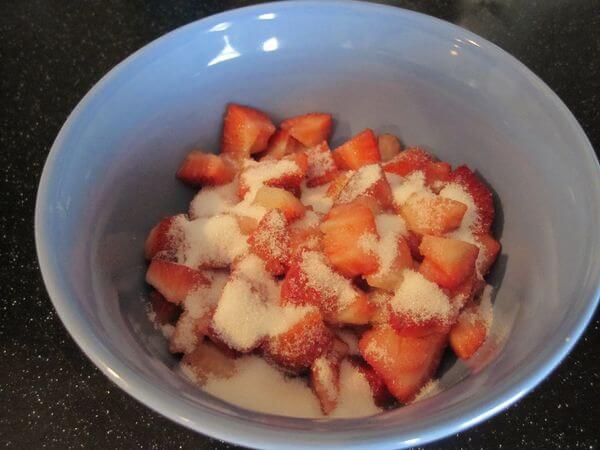 In another small bowl, mix together flour, cinnamon, baking soda, nutmeg and salt.
Now in a large bowl, mix together the mashed banana, eggs, oil, 1 cup sugar, strawberries, and lemon zest.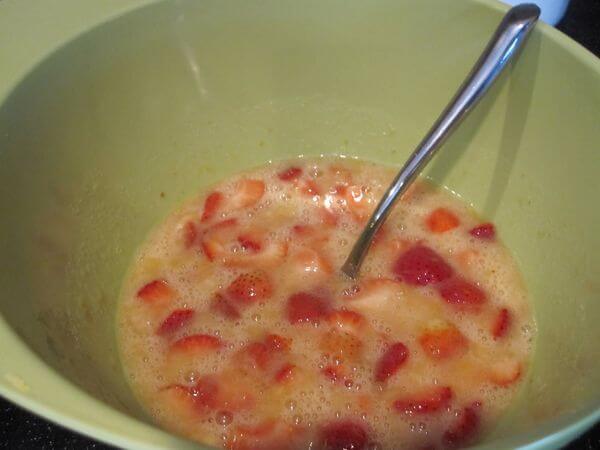 Mix the dry ingredients into the wet ingredients until combined. Don't overmix. I also folded in a handful of frozen blueberries here at the last minute….totally optional…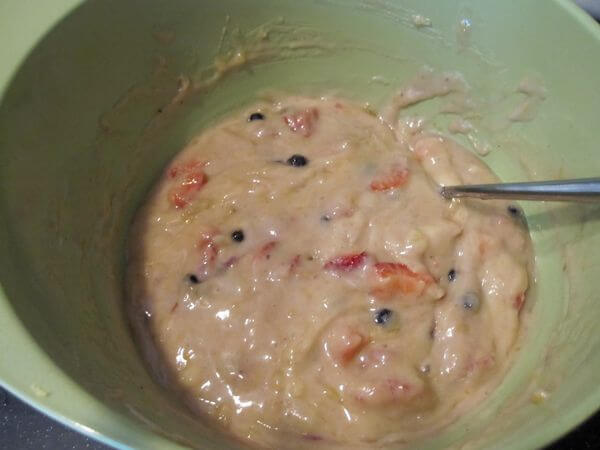 Now just scoop into your muffin pan and bake at 350 for about 30 minutes, or until a toothpick inserted comes out dry.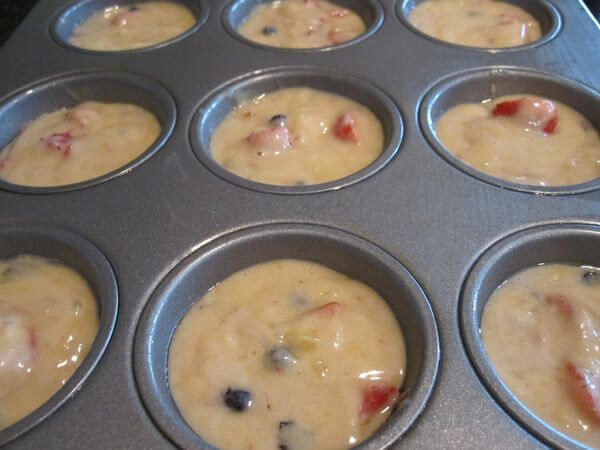 Serve and enjoy!