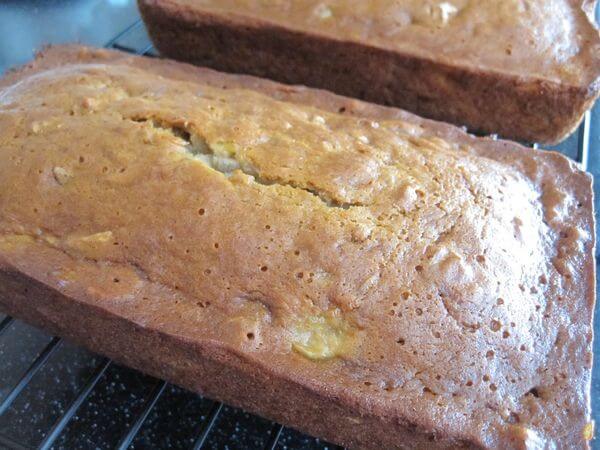 This is my Nanny's Banana Nut Bread recipe. She always has a loaf made, and if one's not sitting on the counter, well, she'll go pull one out of the freezer 😉
Ingredients
1/2 cup oil
1 1/4 cup sugar
1 1/2 cup ripe mashed bananas (3)
3 eggs
2 tablespoons milk
2 cups flour
1 teaspoon baking soda
Dash of salt
3/4 cup chopped pecans
Directions
Combine the oil, sugar, bananas, and eggs – mix well.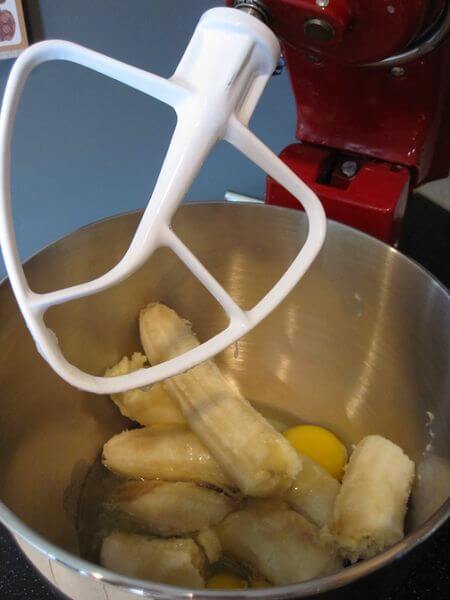 Add the remaining ingredients (except the pecans) and mix.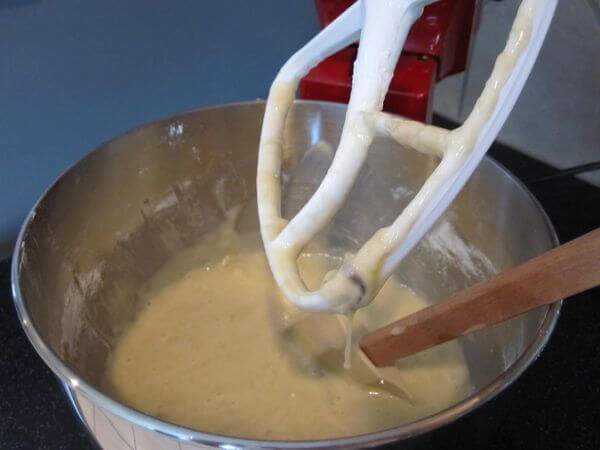 Now, fold in the pecans…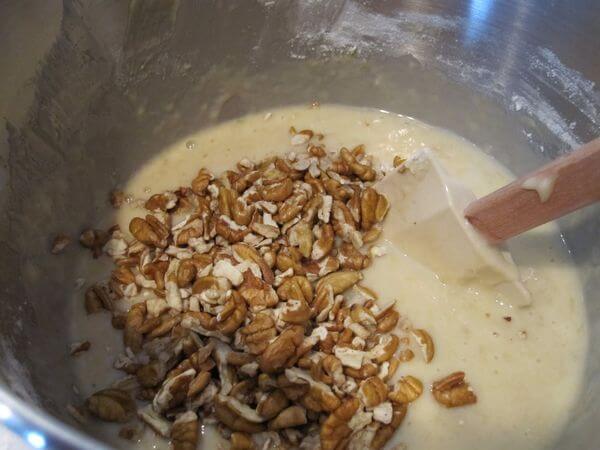 You can either put this in two loaf pans or muffin pans…up to you. Maybe 1 of each? This time, I used two loaf pans so we could have one to eat and then one in the freezer 😉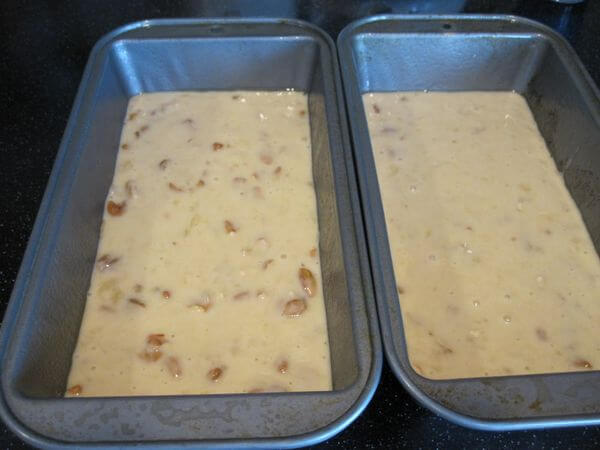 Bake at 325 for about an hour, or until a toothpick inserted comes out dry.