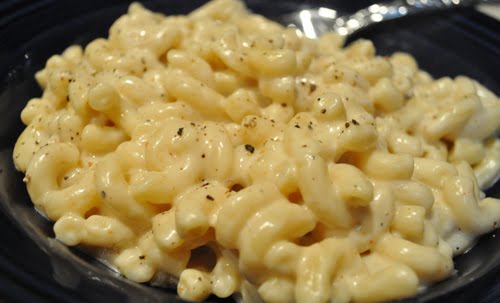 Macaroni and cheese is a dish that you try in childhood and love well into adulthood. It's something of a comfort food that never grows old, giving you the classic combination of cheese and noodles that seems to taste excellent no matter what it is being served with. With this White Cheddar Skillet Mac and Cheese, you can enjoy the traditional taste of macaroni and cheese prepared in a skillet to give it a modern twist. The white cheddar blends with the dried mustard and Worcestershire sauce for a hint of additional flavor you wouldn't normally expect with mac and cheese.
Ingredients
1 pound elbow macaroni, cooked until al dente, drained
4 tablespoons butter
4 tablespoons all-purpose flour
4 cups milk (I used 1 percent)
4 cups shredded white cheddar cheese, divided (about 1 pound)
1 tablespoon Worcestershire sauce
2 teaspoons salt
2 teaspoons black pepper
1 teaspoon dry mustard
Directions
Heat the butter in a large skillet, saucepan or Dutch oven. When melted and bubbly, whisk in the flour and cook, stirring, for 1 minute. Whisk the milk into the roux (the flour-butter combination) in several additions, whisking it until smooth after each addition. Add 3 cups of the cheese, the Worcestershire, salt, pepper and mustard and stir until the cheese is melted. Stir in the drained elbow macaroni and remaining cup of cheese. Serve.
Makes 6 large entree servings, 8-10 side-dish servings.