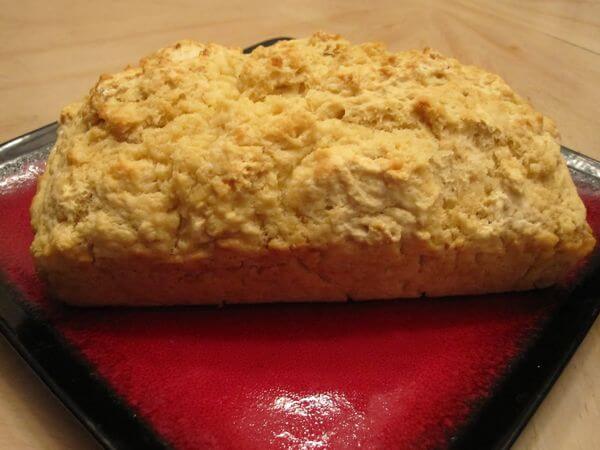 This is the best bread ever! Just a warning though…this bread will not last long. Trust me.
Ingredients
3 cups flour
3 tablespoons firmly packed brown sugar
1 tablespoon baking powder
1 teaspoon salt
1 bottle of beer
4 tablespoons butter, melted
Directions
Preheat the oven to 375 and grease a 9×5 loaf pan. Stir the dry ingredients together in a bowl. Open the beer and add it all at once. It will foam up, but stir just until combined. The batter will be lumpy – it's ok, that's how you want it. Pour into the pan and drizzle with the melted butter. Bake for 35-40 minutes until the top is crusty. Enjoy!