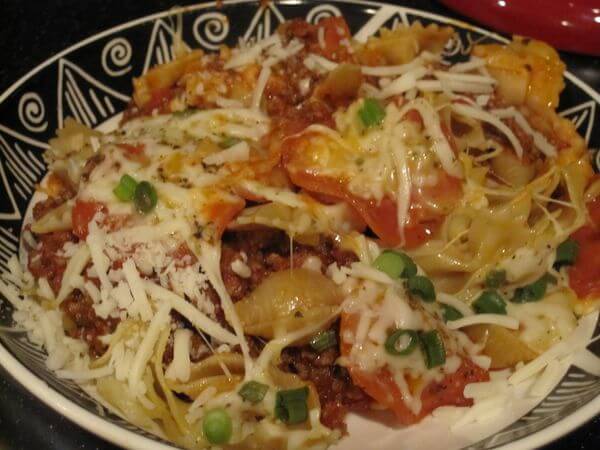 This was pretty good and spiced up one of our week night dinners. It was also my first time using my crockpot so I had fun making it!
Ingredients
1 package (12 oz) noodles…I used an assortment of shells, bow-ties, and egg noodles
1.5 pounds ground beef
1/4 cup chopped onion (optional)
1 jar (26 oz) spaghetti sauce
2 tsp Italian seasoning
1 package (3.5 oz) sliced pepperoni
2 cups shredded mozzarella cheese
2 cups shredded cheddar cheese
Directions
Cook noodles according to package directions. Meanwhile, in a large skillet, cook beef and onion over medium heat until done; drain. Stir in spaghetti sauce and Italian seasoning. I also added in some pizza seasoning I had on hand and a sprinkle of fennel seeds.
Coat crockpot with cooking spray. Spread a third of the meat sauce in the bottom. Cover with a third of the noodles and pepperoni.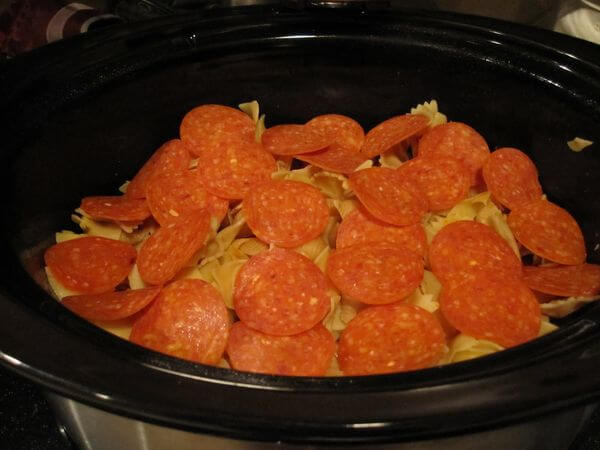 Sprinkle with a third of the cheese.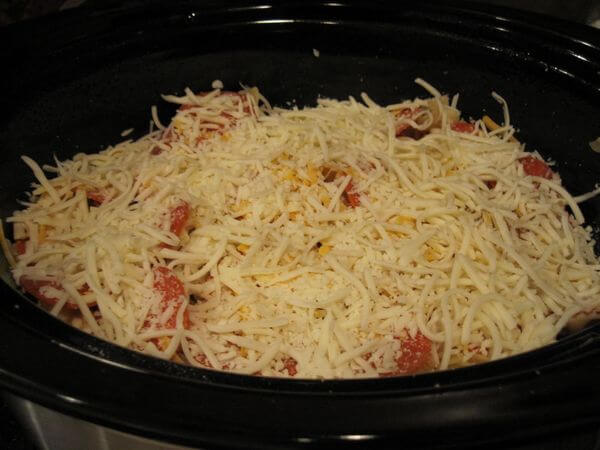 Repeat layers twice. I also put a sprinkle of green onions on top to give it some color and extra flavor. Cover and cook on low for about 3 hours or until heated through and cheese is melted.