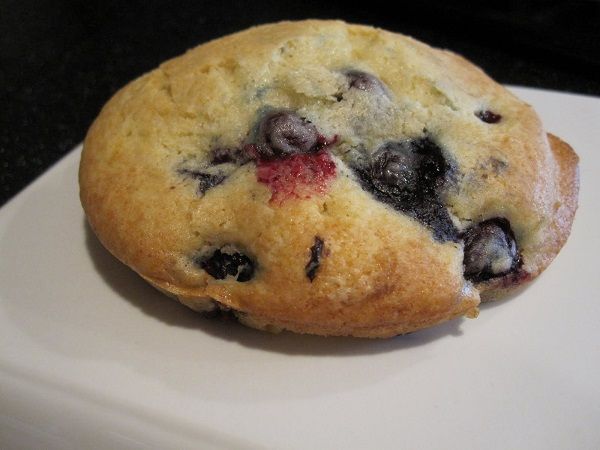 Ingredients
12 tablespoons (1 1/2 sticks) butter
1 1/2 cups sugar
3 eggs
1 1/2 teaspoons vanilla extract
8 ounces (about 1 cup) sour cream
1/4 cup milk
2 1/2 cups flour
2 teaspoons baking powder
1/2 teaspoon baking soda
1/2 teaspoon salt
1 pint fresh blueberries
Directions
Cream the butter and sugar until light and fluffy.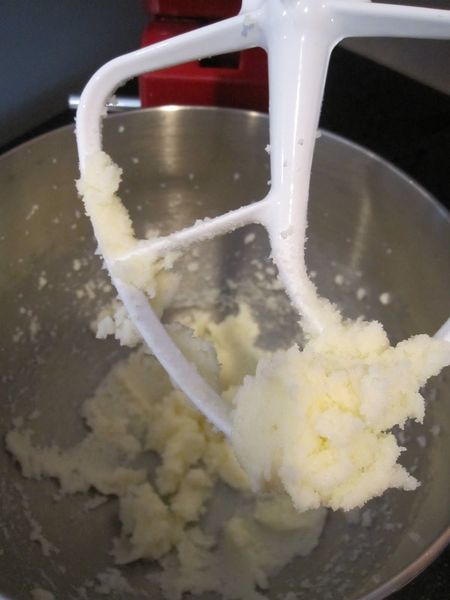 With the mixer on low, add the eggs 1 at a time, then add the vanilla, sour cream, and milk. With the mixer still on low, add the flour, baking powder, baking soda, and salt. Beat until just mixed in. The batter will be this super thick, wonderful consistency.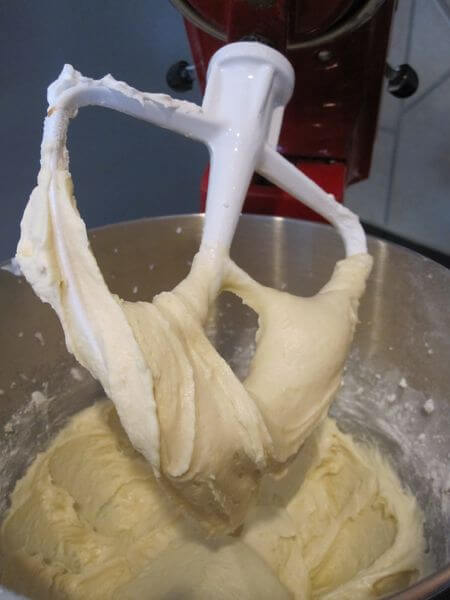 Now fold in your blueberries and scoop into your muffin pan.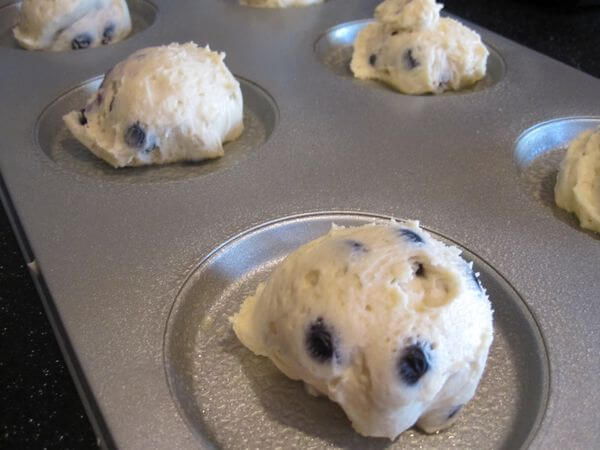 Bake at 350 for 25-30 minutes until nice and golden brown…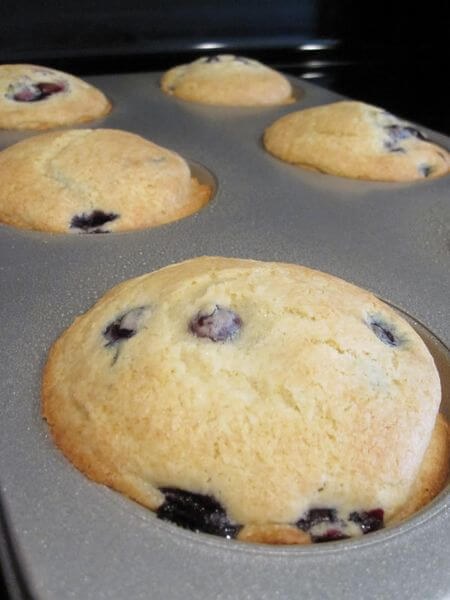 Serve and enjoy!