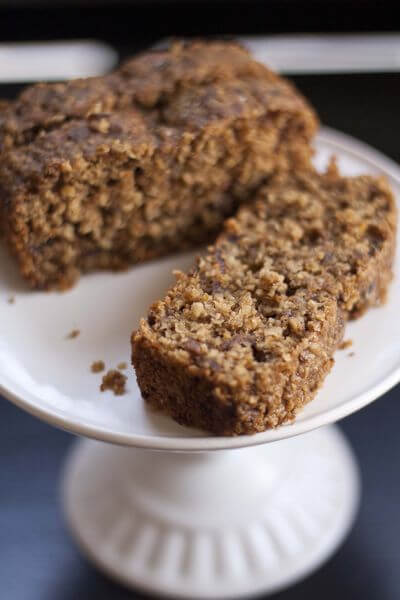 Ingredients
Toast these on a pan, spread to a thin uniform layer at 350 degrees for 10 minutes, remove and let cool for at least 5 minutes:
1/3 cup wheat germ
2/3 cup oat bran
In a small saucepan, bring all of this to a gentle simmer for 10 minutes, transfer to food processor and puree until smooth:
1/4 cup raisin
1/8 cup dried cranberries
1/8 cup chopped prunes
1/2 cup water
In a large bowl, whisk together all of these ingredients until combined:
1/8 cup oil
1/4 cup unsweetened applesauce
1/2 tsp grated orange zest
1/4 cup dark brown sugar (not packed)
1/3 cup nonfat yogurt
1 egg
In a small bowl, mix all of these ingredients until combined:
1/4 cup AP flour
1/8 cup whole wheat flour
1/2 tsp baking soda
1/2 tsp baking powder
1/4 tsp salt
1/2 tsp cinnamon
1/2 tbsp raw sugar (for sprinkling) (optional)
Directions
After you have done all those steps that are listed above the ingredients, mix everything into that large bowl ( with the oil).. except for the raw sugar, which is reserved for sprinkling. Mix only until combined. Pour into a prepared loaf pan (spray or butter the pan)
Sprinkle raw sugar on top, bake for 30 minutes at 350 degrees, or until cake test comes out clean.
Let cool completely before slicing.