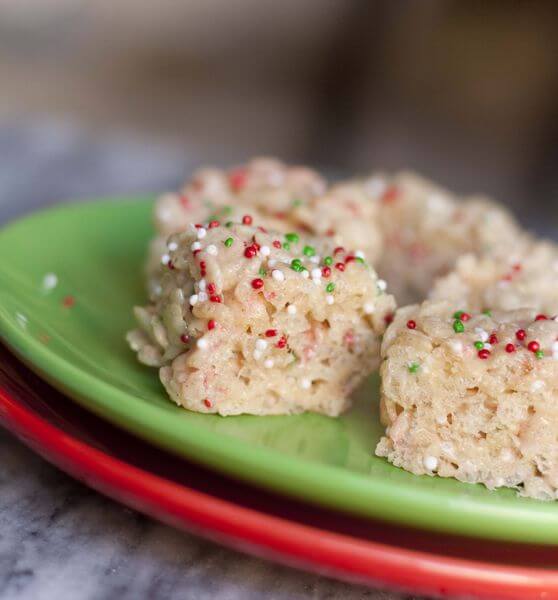 Ingredients
6 tbsp stick unsalted butter
1/4 tsp sea salt, plus a few small pinches to sprinkle over the top of the treats
10 oz mini marshmallows
6 cups rice krispies cereal
Directions
In a large pan, melt the butter on medium. Stir frequently, and watch for color changes. It will go from clear, to yellow, to brown pretty quickly… you're looking for a caramel color and a very nutty caramel fragrance. Once you see that, take it off the heat immediately, put in the salt, stir, and dump in the marshmallows.
Use a silicone spatula to mix the butter and marshmallows together. The heat of the butter should be enough to melt the marshmallow, but if it isn't, place it on the stove at very very low until it's all melted.
Pour in the cereal, and mix until combined. Transfer mixture to pan, press with spatula, if it starts sticking, spray the spatula with non stick spray. Sprinkle with sprinkles (optional) and a little more sea salt if you desire (not too much!).. let cool, and cut. I used a pastry scraper to cut my treats but any good sharp knife would work too.