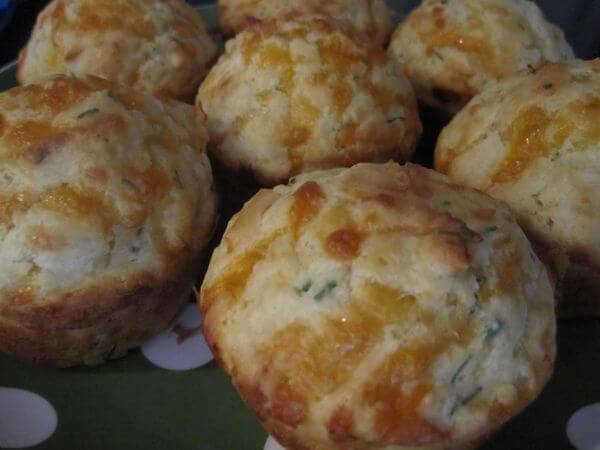 I made these muffins for breakfast, but they would be great for dinner as well. I think I'll try them again next time we have soup…
Ingredients
1 1/2 cups flour
1 tablespoon sugar
1 tablespoon baking powder
1/2 teaspoon salt
1 1/2 cups shredded cheddar cheese
2-3 tablespoons fresh chopped chives
1 egg, lightly beaten
1 cup milk
1/4 stick melted butter
In a medium bowl, whisk together the flour, sugar, baking powder, and salt.
Directions
Stir in the grated cheese and chives…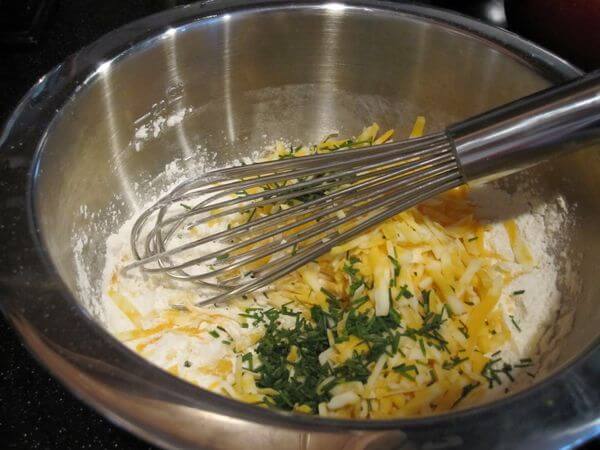 Now, stir in the egg, milk, and butter until just combined. Scoop into your greased muffin pan and bake at 375 for 20-25 minutes.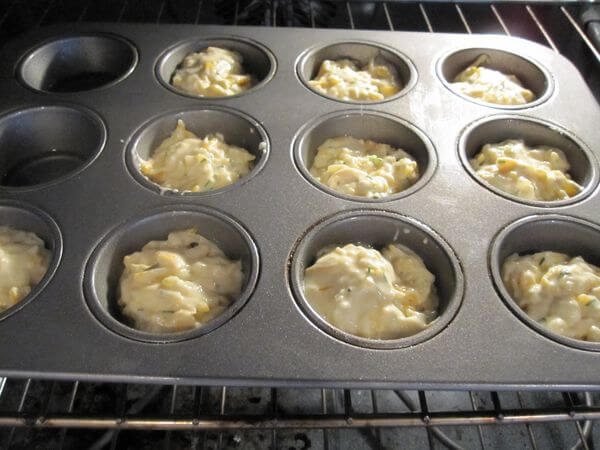 Enjoy!