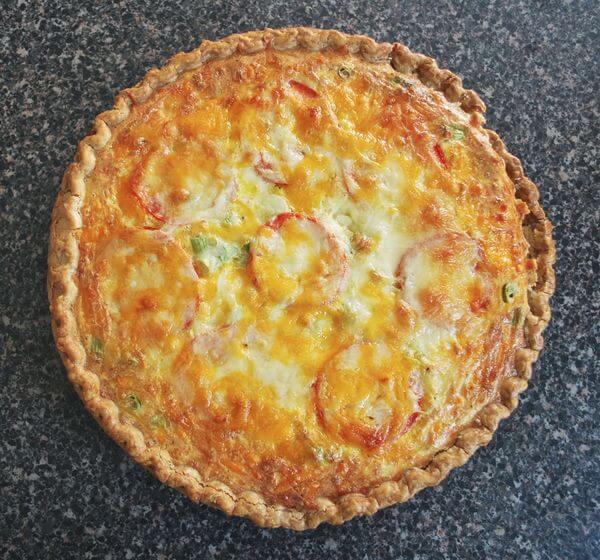 Ingredients
6 eggs, slightly beaten
½ cup half-and-half
1 teaspoon Old Bay Seasoning
1 (9-inch) pie crust, unbaked
½ cup shredded Monterey Jack cheese
½ cup shredded cheddar cheese
½ cup finely sliced scallions, white and green part
1 (6 ounce) can fancy white lump crabmeat, well drained
1 fresh roma tomato, thinly sliced (optional)
Directions
Preheat oven to 375°F. In a medium bowl, whisk together eggs, half and half and seasoning. Set aside.

In the unbaked pie crust, sprinkle half the cheese on the bottom and top with half the scallions. Break up the crabmeat and place evenly on top of scallions. Top with sliced tomato and the remaining scallions.

Pour egg mixture slowly over the layers.

Sprinkle with remaining cheese and bake 45-50 minutes or until center puffs and quiche is nicely browned.