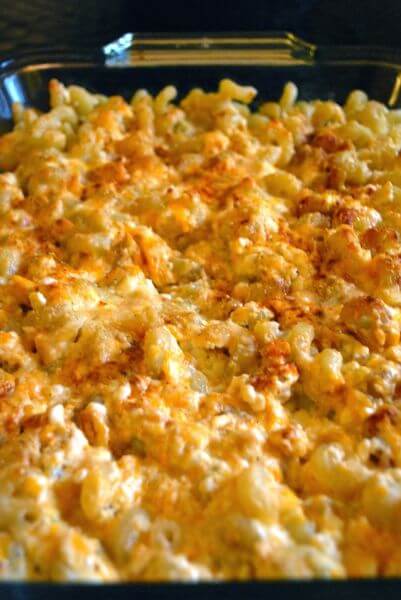 Ingredients
5 cups cooked macaroni (a little more than 2 cups, or 8 ounces, uncooked)
2 cups small curd cottage cheese
1 cup sour cream
1 egg, beaten
3/4 teaspoon salt
1/8 teaspoon pepper
1/8 teaspoon dry mustard
8 ounces block cheddar cheese, shredded by hand (or, use store bought shredded)
1/4 cup grated Parmesan
1/4 teaspoon paprika
Directions
Preheat oven to 350 degrees. Combine cottage cheese, sour cream, egg, salt, pepper, and mustard in a large mixing bowl.
Stir in cheddar cheese.
Gently add cooked macaroni. Spoon into a greased 3-quart baking dish. Top with grated Parmesan and paprika.
Bake about 40 minutes or until set. Do not over bake. Serves 10.