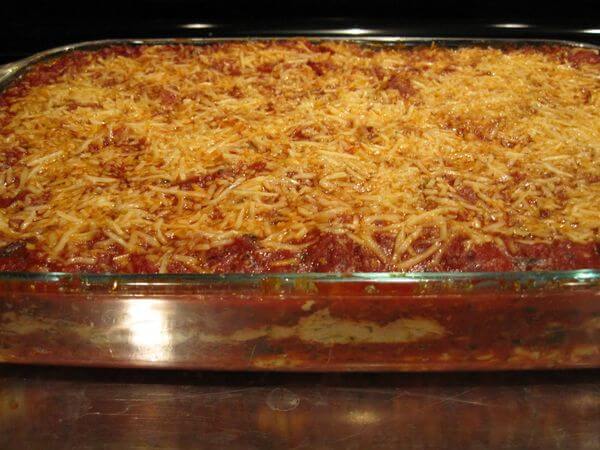 This really and truly is the *world's* best lasagna. I saw it on the internet and it had over 4,000 five star reviews, so I knew I had to try it, and I've been making it ever since. Fair warning though…it does take some time, but it's definitely worth it! Trust me.
Ingredients
1 pound sweet Italian sausage
3/4 pound lean ground beef
1/2 cup minced onion
2 cloves garlic, crushed
1 (28 ounce) can crushed tomatoes – this is the big can guys
2 regular cans tomato paste
2 regular cans canned tomato sauce
1/2 cup water
2 tablespoons sugar
1 1/2 teaspoons chopped basil leaves
1/2 teaspoon fennel seeds
1 teaspoon Italian seasoning
1 tablespoon salt
1/4 teaspoon black pepper
4 tablespoons chopped fresh parsley
12 lasagna noodles
16 ounces ricotta cheese
1 egg
1/2 teaspoon salt
3/4 pound mozzarella cheese, sliced
3/4 cup grated Parmesan cheese
Directions
Cook sausage, ground beef, onion, and garlic over medium heat until well browned. Drain any excess fat.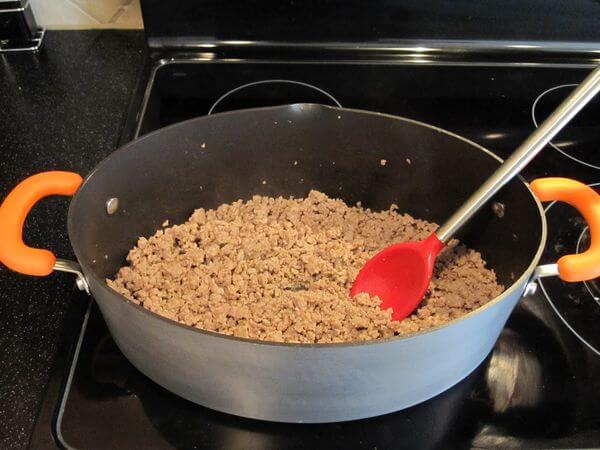 Stir in crushed tomatoes, tomato paste, tomato sauce, and water. Now throw in your sugar, basil, fennel seeds, Italian seasoning, 1 tablespoon salt, pepper, and 2 tablespoons parsley. Simmer, covered, for about 1 1/2 hours, stirring occasionally. Told you this would take some time.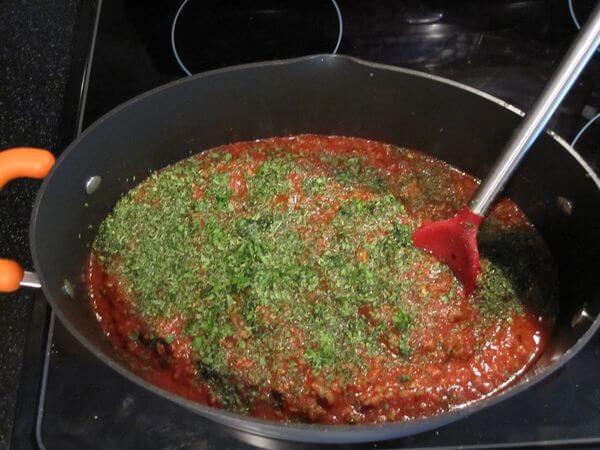 Once it's done simmering, taste the sauce! It's heaven! This actually would be the best homemade spaghetti sauce if you want to stop right here. But let's continue on to the lasagna…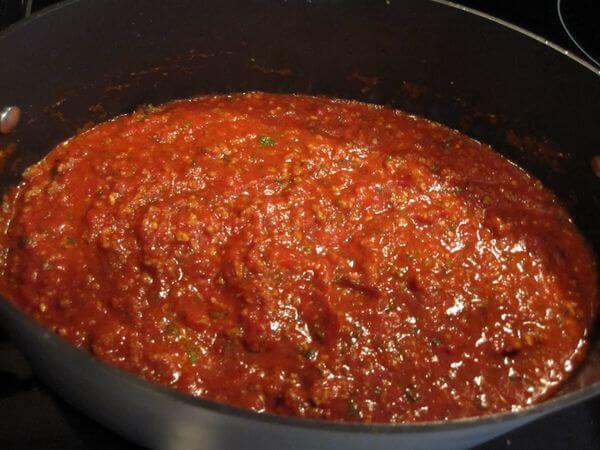 In a small bowl, combine ricotta cheese with egg, remaining parsley, and 1/2 teaspoon salt. Oh, I forgot to mention, if you need to cook/boil your lasagna noodles, you should have already done that by now. I buy the lasagna noodles where no cooking is necessary. Why would you not?!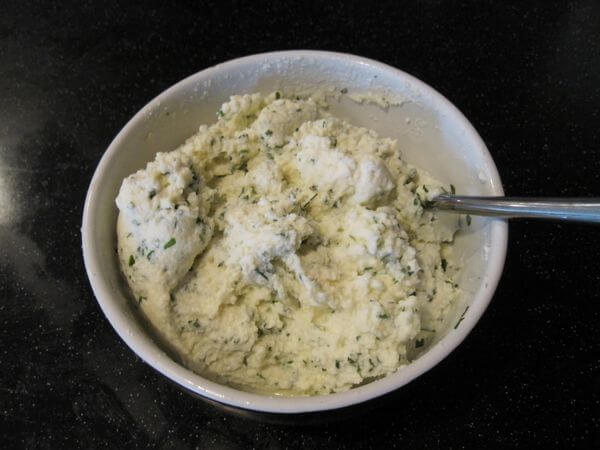 Time to assemble. Spread about 1.5 cups or so of meat sauce in the bottom of a 9×13 inch baking dish. Arrange 6 noodles over meat sauce. Top the noodles with one half of the ricotta cheese mixture. Now top with mozzarella cheese slices to cover. Spoon another estimated 1.5 cups meat sauce over mozzarella, and sprinkle with 1/4 cup Parmesan cheese. Repeat layers, and top with remaining mozzarella and Parmesan cheese. Cover with foil that has been sprayed with PAM to prevent sticking. I've also made this in two square dishes before (I think they're 8×8 or 9×9…), anyways you can eat one and freeze one! Just divide your ingredients between the two dishes. I decided to make the 1 big one this time…we don't mind eating leftovers of this for a few days. 😉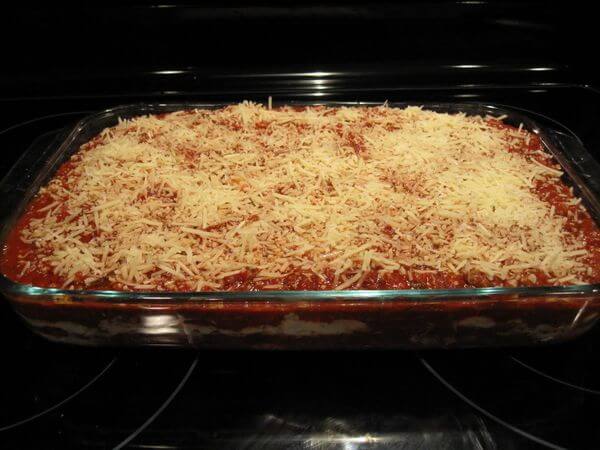 Bake at 375 for 25 minutes. Then, remove the foil and bake an additional 25 minutes. Let stand 10-15 minutes before serving.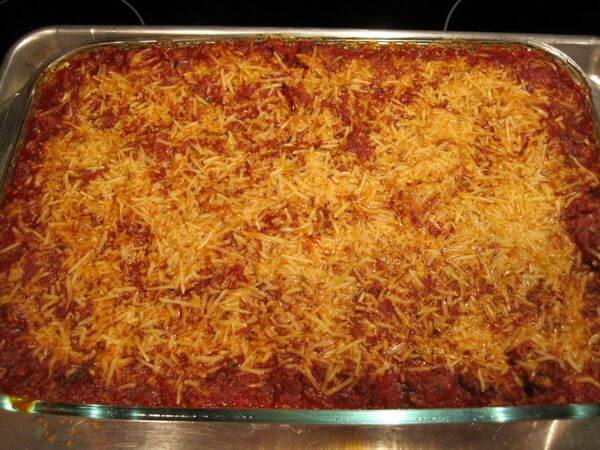 As you can see from the above picture, I might have taken it out of the oven a little early. The parmesan cheese didn't fully melt…but it was late…we were hungry.