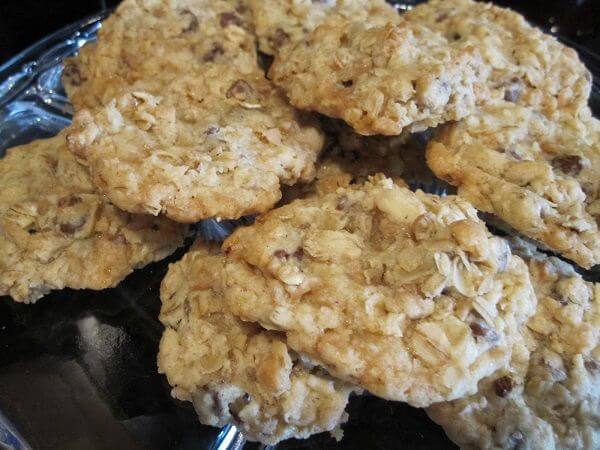 Ingredients
1 stick butter
1/2 cup brown sugar
1/2 cup sugar
1 teaspoon vanilla
1 egg
1 cup flour
1/8 teaspoon salt
1/8 teaspoon baking soda
5 oz (about half a bag) toffee candy bits
1/2 cup chocolate chips
1 cup Oatmeal
Directions
Start off by creaming the butter, sugars, and vanilla. Add the egg and mix well. Slowly add in the flour, salt, and baking soda. Dump in the chocolate chips, toffee, and oatmeal.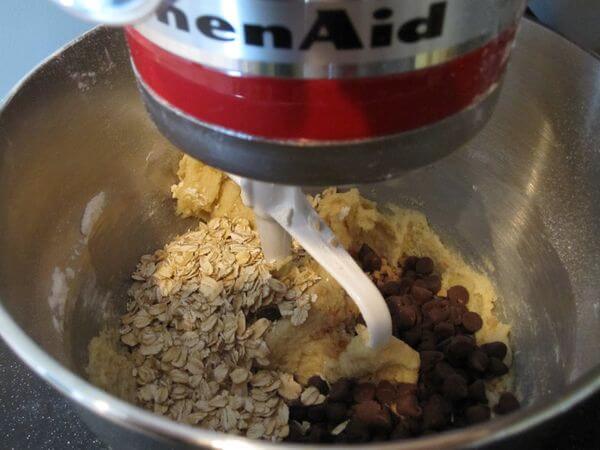 Mix just until combined.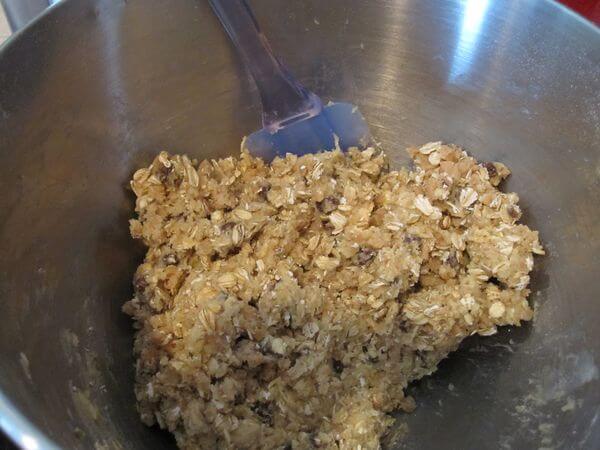 Drop by spoonfuls on a lightly greased baking sheet.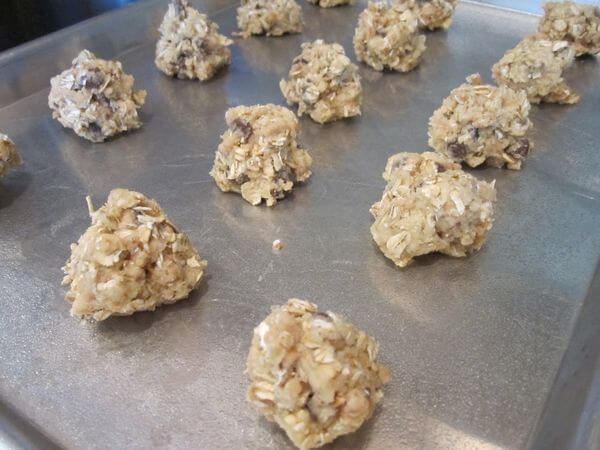 Bake at 350 for 10-12 minutes or until the edges get nice and golden brown.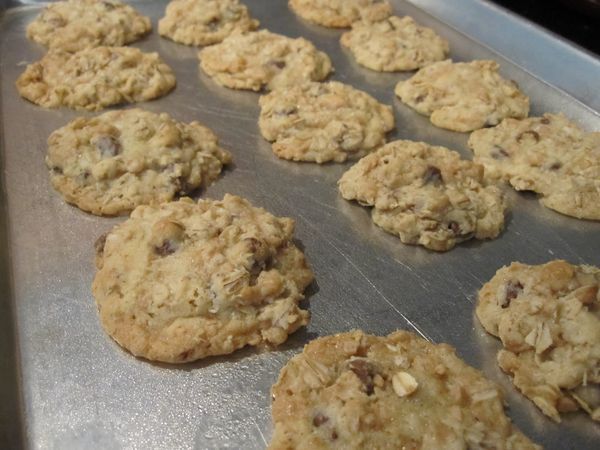 Mmmmm….enjoy!