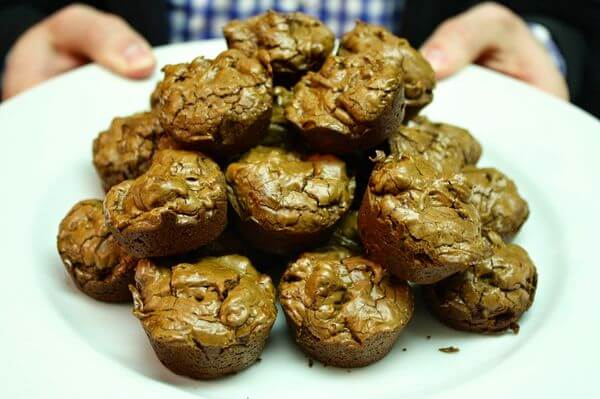 Ingredients
2 sticks of butter
2 ¼ cups of sugar
4 large eggs
1 tablespoon vanilla
1 ¼ cups of cocoa powder
½ teaspoon salt
1 teaspoon baking powder
1 ½ cups all-purpose flour
2 cups chocolate chips, optional
Directions
Grease a 9×13 inch pan and preheat the oven to 350º.
Add butter and sugar in a microwave safe bowl. Heat in the microwave, stirring about every 30 seconds, until the mixture is bubbly and smooth (you can also do it on the stove top if you want).
Add in the eggs and vanilla and beat until smooth.
Mix together the cocoa powder, salt, baking powder, and flour and add to the butter mixture, mixing until smooth.
Allow the mixture to cool before stirring in the chocolate chips.
Pour the batter into the pan. Bake for about 28 minutes, or until a toothpick inserted into the center comes out with just a bit of batter still clinging to it.